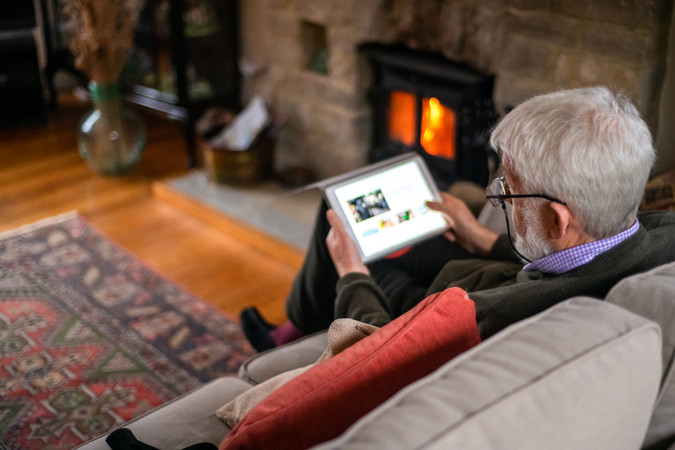 What are we trying to do?
The aim of this small scale qualitative project is to understand the factors – both the barriers and enablers - that impact on older adults (75+) access to and experience of digital public services.
Why is this important?
Digital exclusion affects many people including those on low incomes, those living in social housing, people living with disabilities, people in rural areas, people for whom English is not their first language, as well as other marginalised groups. Whilst these factors are important indicators as to who is digitally excluded, age remains the biggest indicator.
It is estimated that around 20% of the population in the UK (11 million people) lack basic digital skills. In Greater Manchester (GM), as many as 1.2m residents are estimated to be excluded in some way to digital technologies with a large proportion of these being over the age of 65 years.
The Covid-19 pandemic has highlighted the scale of the issue with many people essentially cut off during the early lockdowns. In May 2021, following his re-election as Mayor of GM, Andy Burnham, announced ambitions for GM to become one of the first city-regions in the world to equip all under-25s, all over-75s and disabled people with the skills, connectivity and technology to get online.
How are we doing it?
We are planning to interview 3 groups of participants in GM. This will comprise 2 groups of older adults (75 years and over) who are 1) enrolled in an established local digital programme and are successfully online and engaged with digital services or 2) who are not yet digitally engaged (10 participants in each group). In addition we will interview between 5-10 community leaders and gatekeepers in order to learn from the approaches they have used to continue to engage with communities during covid-19.
The interviews will explore a number of themes including what prompted them to join the digital programme; what motivated their change in behaviour; what kinds of public services are accessed online and why; what can we learn and share from their experiences; who didn't take up the offer or dropped out once started and reasons why; barriers to completing or taking up training; enablers that encouraged online engagement.
Who are we working with?
For more information?
if you'd like to know more about this work, please contact Alison Littlewood (Programme Manager)